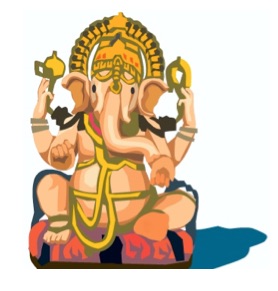 Om Shri Ganeshaye Namah

About Jhulelal Tipno Panchang (Almanac)

Samvatsaram – Sambat – Samvat : This year samvat is 2072 Saake is 1937. The era of Raaja Vikramadutt (King) is called Vikram Samvat. There are different yugas named as Yudhister Yug (era) , Vikramadatya era, Shaliwaahan.
The Hindu Jyotish Shastra (Astrololgy) is practiced for over many years. The Hindu Jyotish Shastra has two divisions Ganit (Calculation) and Falit (Predictive – Prediction). The former has three sub-divisions namely Siddhantha – systems, Tantra and thirdly Karma. This Panchang (Almanac) Tipno consists of five different parts that is why it is called PANCHANG; whereas TIPNO has three parts. Following are five parts of panchang :-
1) Vaar (1st Part of Panchang / Tipno) : Day first of the Samvatsar New Year.
Formation is based on Hindu astrological siddhantha. Vaar (days) are added in this panchang.
2) Tithi (2nd Part of Panchang / Tipno) : Tithi is the digit of the moon. While saying the Sankalp, the Hindu Prayers everyday tithi is recited. Tithis are provided herewith in this panchang including time in hours and minutes. Generally there are 15 tithis in a Paksha (fortnight). But, sometimes tithis are big (Vridhi) and small (Khaye) depending on the waxing and waning of the moon. The fortnight (Paksha) can be brighter (Shukla Paksha – Sud – Sahaai) and darker fortnight (Krishna Paksha – Vad – Vadi). Tithis are from Ekam to Pornima – Poonam (Full Moon), whereas second Paksha starts from the first tithi to fifteenth tithi – until Amaavasyaa (Umas) ].
3) Nakshatra (3rd Part of Panchang / Tipno) : There are 27 nakshatras and also the Abhijit. Hindu Vedic Astrology has significant importance of the nakshatras (constellation – asterism). While initiating the name of the new born child, nakshatra is the integral part. Hindu prayer sankalp time, nakshatra is recited.
4) Yog (4th Part of Panchang) : There're 27 yog. See the "Hindu Astrology in brief " of this panchang; it also can be seen in the hindi section of this panchang.
5) Karan (5th Part of Panchang) : This topic is detailed in this Jhulelal Panchang. Refer the topic of "Hindu Astrology in brief " as well as see in the hindi section of this panchang.
Panchang – Tipno also focuses on different aspects of astrology, characteristics of 12 different moon signs, casting of zodiac signs, mangal grahe (Mar's effect for the considering matrimony). One of the topic on mercury planet (budh) is covered in this panchang by my elder brother Pujya late Shripal Parsram Sharma of Ulhasnagar; it was also printed in panchang about during 2002-2003. My father Pujya late Shri Parsram Rochiram Sharma; and my elder brother Pt. Maharaj Ramesh Parsram Sharma in Lucknow, Bharat (India) also printed Parva Patrika.
Due thanks to Pujya late Shri B.M.Bharadwaj and our elders Pujya late Smt. Satidevi (Jamna) Sharma and Pujya late Ramchand K. Sharma.
Thanks to my wife Pooja Sharma, son Jay Sharma and daughter Bhavana Sharma for their help in this tipno. Also I remember 1987 since that year my wife Pooja's assistance.
I gratefully acknowledge the assistance of the following well-wishers in compiling this Jhulelal Tipno Panchang (Almanac) :-
Hindu Jyotish – Vedic Astrology is an ancient science which has to be respected by the Hindu family. Tradition and culture are the backbones to our civilization; and astrology is one such tradition. Astrology is predictive. We have tried here to compile briefly the different Hindu astrological aspects as well as important days, festivals, fasts (vrat) and stutis; that is needed in our daily prayers – nityakarma. Hindi, Devnagri Sindhi, Sindhi, Sanskrit and English is used in this Panchang. Unity in diversity for different language and community is compiled herewith – providing different Hindu community festivals, auspicious days.
Pujya late Shri B.M.Bharadwaj (Shri Balchand Mangaldas Bharadwaj) was astrologer cum engineer – B.E., M.I.E. He wrote astrological book "Prashna Dipikam", "Matrimonial Concord". He also used to write astrological articles for different publications, one of them was B.V.Raman Publication. He was directly appointed as a chair-person in one of the seminar of the astrologers. I appreciate his imparted knowledge related to science of horoscope, mundane astrology and almanac.
Pujya late Shri R.K.Sharma (Shri Ramchand Kalidas Sharma Moudgalya) was in research-section for the Sindhi language at Deccan College, Pune, Bharat (India). He was professor at K. J. Somaiya College, Mumbai. He was publisher of the Jhulelal Jyotish Tipno since 1987 and I compiled it. We printed the Tipno on behalf of Sindhi Sahitya Prakashan, Ulhasnagar. He also published "Karam-Kand" part I and II, same are still available. Other books are Raam-Maala, "Rang Birangi Gul", "Chhe Ekanki Naatak"; the later two books were kept for the syllabus of Bachelor of Arts and Bachelor of Commerce (B.A. and B.Com.). "Moomal Raano" book was kept for Master of Arts (M.A.). One of the book he printed with Shri Gope Daryani "Kamal". There are other books too. When I came from Lucknow to Ulhasnagar, Bharat (India) I studied and stayed with Pujya late Smt. Satidevi, Ramchand Sharma. Many thanks to them and their warmth.
Pujya late Shri Ramchand Shandilya was the principal at the Netaji School, Ulhasnagar. He published books in Sanskrit and translated in English. His books were kept at the Delhi and Rajasthan University; said two books were "Yatra Prasangiyam" and "Kaamaduttam" were composed by me for printing. Later on he also published the book "Ritu Varnam". He imparted me with the knowledge of the astrology; in particular the wedding auspicious muhuratas.
Our thanks are also to all our well wishers. Many names are not included here, but those who have assisted and helped us in any way for the good cause of serving the Hindu tradition and culture, we are grateful to them.
Jhulelal Tipno is an Hong Kong's first Monthly Online Almanac. It is initiated on 21st March 2015. Hope, this Calendar will be helpful to you. Your valuable suggestions to improve the contents of Jhulelal Tipno Panchang (Almanac) are welcome. Wish you all happy and prosperous new year.
We pray to our elders, gurus and goddesses. We are thankful to each one and all.
May the Maata Pitaa, Guru, God, Goddesses bless to each and everyone. May all be happy.
---
---
---
Cautionary Note : Jhulelal Tipno Panchang (Almanac) / Calendar, Parva-Patrikā is given in good faith. No responsibility however can be ascribed to the compiler regarding contents of this Almanac. Compiler.
---
---
---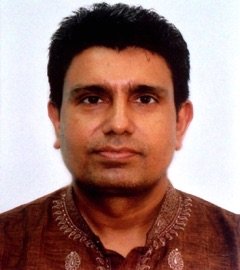 Ishwar Maharaj – Pandit Ishwar Sharma
Hindu Priest, Hong Kong

Hong Kong Address : P.O.Box 12637, Central, Hong Kong
E-mail: [email protected]
Hong Kong Mobile : 9498 7557
JHULELAL TIPNO – PANCHANG (ALMANAC)
---
---
---
---

Hindu Community : Ceremonies, rites, and rituals are performed by Ishwar Maharaj – Pandit as and when required for those devotees in need for different poojas and prayers.