सूर्य ग्रहण
Solar Eclipse 21/22nd August 2017
Can we see Surya Grahan (eclipse) in India and Hong Kong dated 21/22nd August?
21/22nd August 2017 dated is an Kha-graas Surya Grahan (Solar eclipse). The Partial and total phase of Sun Eclipse will occur.
Surya Grahan is not visible in Bharat (India) and Hong Kong. Hence, there is no need to observe this sun eclipse in Bhārat (India) and Hong Kong.

When is Solar eclipse in 2017? When can see sun eclipse? Where is visible?
Partial and total phase of Sun Eclipse – Surya Grahan in on
Monday 21st/22nd August 2017
In 2017, which countries Solar eclipse occurs on 21/22nd August?
Area of visibility of the eclipse on Monday 21st/22nd in 2017 :
United States in North America plus parts of South America, North East Africa, and E. West Europe Atlantic ocean will see at least a partial solar eclipse.
What time an eclipse occurs on 21/22 August 2017? Its sutak-kaal and moksha?
Time for partial and total phases of an eclipse vary depending on ones location.
To observe shadow of Solar eclipse 12 hours before the eclipse begins.
Total duration of the eclipse is 5h:18m. -> 21:16 to 26:34 (i.e. 22nd August) IST.
And Purna Surya Grahan is 3h:14m.
---
---
---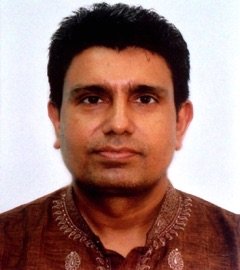 पंडित ईश्वर शर्मा
Ishwar Maharaj – Pandit Ishwar Sharma
Hindu Priest, Hong Kong

Hong Kong Address : P.O.Box 12637, Central, Hong Kong
E-mail: [email protected]
Hong Kong Mobile : 9498 7557
---

Hindu Community : Ceremonies, rites, and rituals are performed by Ishwar Maharaj – Pandit as and when required for those devotees in need for different poojas and prayers.