Hindu Ceremonies Rites, Rituals and Traditional Customs :
Shree Ganesh Pooja 
Ganesh Rakhan
Ganesh Chaturthi Pooja 
Goudbharayi, Godh Bharai 
Simantonnayana
Tel Pooja – Sindhi Tradition
Namakarana – Naming Ceremony 
Birthday Pooja
Chathi Pooja, Shasthi Pooja
Annaprashan
Mundan Sanskar, Jand – Hair Cutting
Janya Pooja -Thread Ceremony 
Yagnopavitham, Upanayanam
Ring Ceremony – Engagement, Sagai, Misri Pooja 
Shiv Jo Rote Pooja
Nav-Grahi, Ghari, Vanwa as per Sindhi Reet-rawaj
Shaadia Ja Saath Poojan
Wedding Ceremony 
Wedding Anniversary Puja
Vastu Puja : Grah Pravesh 
Grah Shanti, New House Puja – House Warming 
Jhulelal Sai Jo Behraano 
Cheti Chand – Sindhi New Year Day Pujan
Varundev – Jal Dev Pooja
Havan – Homam 
Shri Satyanarayan Pooja – Katha  
Purnima Vrat Puja
Makar Sankrant – Tir Moori 
Devi Mata Jo Chhando
Maa Gauri Puja
Saraswati Pooja : Basant Panchmi 
Mahalaxmi Sagra Badhan Katha
Sindhi Mahalaxmi Sagra : Badhan ain Chhoran
Teejri Pooja
Sri Krishna Janmashtami 
Kirtan and Bhajans 
Maa Gayatri Maha Mantra Recitation
Navaratri : Chaitra Navratri and Shardiya Navratri, Mata Ki Chowki 
Durga Saptashati Paath – Nav Ratri Pooja 
Dassehra : Dasserah
Vijaya Dashmi Shubh Muhuratham Pooja
Akshaya Tritiya : Akhan Teeja
Parsuram Jayanti Shubh Muhurat Pooja
Dhan Teras Pooja : Dhan Triyodashi 
Roop Chaturdashi
Diwali Pooja : Deepaavali – Diyari Pooja 
Goddess Lakshmi Pooja 
Kuber Pooja : God of Wealth
Gopashtami : Gau Pooja – Cow Prayers 
Tulsi Vivah : Tulasi Shaligram Vivah Puja 
Maha Shivratri Pooja 
Shiv Shanker Sagra Pooja : Shiv Chaumaaso Vrat Moklao
Shiv Pradosh Vrat (Fasting) Prayers
Rudra Abhisek – Shiv Pooja 
Rudram, Rudra Ashtadhyayi Path, Japam and Homam
Hanuman Jayanti 
Hanuman Chalisa
Sunderkand Paath
Ramayan Path 
Ram-Charitra Maanas
Ram Navami Pooja – Chopra Pustak Pooja 
Antyesthi – Karam Kand :
Pitra-karam Pooja
Panchak Shanti
Pind-Daan, Tarpan 
Pindam, Shradh Tarpanam
Garur Paath : Garur Puranam 
Srimad Bhagavad Gita 
Bhagwat Paath : Saptah Bhagwatham 
Hindu Prayers from day first to the 12th day Shradh Barho, Barhamasi Pooja and further Poojas.
Hindu Funeral Ceremony : Prayers of Final Rites and Rituals at HOME or any other place as required, as per the wish of the departed or the family of the deceased.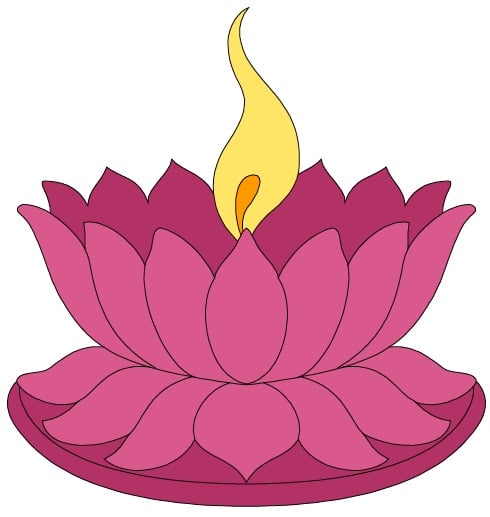 JYOTISH – ASTROLOGY : 
Vedic Nakshatra
Birth Star Nakshatra
Constellation, Asterism
Panchang Reading
Festivals, Fastings, Parva Panchangam
Hororary, Mundane Astrology
Marriage – Wedding Dates
Shubh Vivah Muhuratham 
Hindu Solah Sanskar Muhuratas
Sixteen Sacraments Auspicious Dates and Timings
Nakshatra Shanti – Mool Pooja (Jyestha, Moola, Ashlesha and Magha)
Sugna Shanti Pooja
Yamghant Shanti Pooja (Sunday – Magha, Monday – Vishakha, Tuesday – Ardra, Wednesday – Moola, Thursday – Krittika, Friday – Rohini & Saturday – Hasta)
Tikhar Shanti Puja – Trikhal Shanti Pooja
Horoscope Making – Birth Chart – Janamakshar, Janam Patrika, Tevaa
Handwritten, Computerised Printout
Horoscope Matching – Guna Milan
Lehna Diyani – Bride and Groom's Rasi Give and Take Compatibility Ratio
Mangal Grah Pooja – Kuja Dosh
Manglik Kundli Pooja
Nav Grah, Planets, Devtas Mantra Recitation
Rahu-Kaal Timings
Surya and Chandra Grahan
Sun (Solar) and Moon (Lunar) Eclipse
(Kaal-Sarp Yog, Pitra-Dosh Consultation only)
Hindu Ceremonies at Home Temples – Mandir, Offices, Shops, Restaurants, Hotels, Club Houses and any other required venue.
Note : Final Rites and Rituals Ceremony of the Hindu Community –
Hindu poojas, prayers, worship can be conducted by Ishwar Maharaj, at home or at any place as per the wish of the departed or the family of the deceased. Prayers from day first to the 12th day shradh (Barho and Barhamasi) and further poojas including Garur Path – Garur Puran, Shrimad Saptah Bhagwat can be performed.
Also services are available as and when required for those in need for different prayers.
---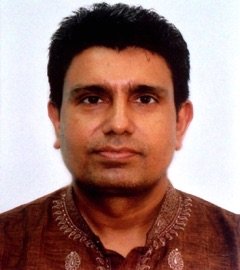 पंडित ईश्वर शर्मा
Ishwar Maharaj – Pandit Ishwar Sharma
Hindu Priest, Hong Kong

Hong Kong Address : P.O.Box 12637, Central, Hong Kong
E-mail: [email protected]
Hong Kong Mobile : (00852) 9498 7557

Hindu Community : Ceremonies, rites, and rituals are performed by Ishwar Maharaj – Pandit as and when required for those devotees in need for different poojas and prayers.