سِنڌيِ ڏِڻ و ڏِ يِ   ٿــڌِ ڙيِ
(شـيـتـلا سـتـئـن)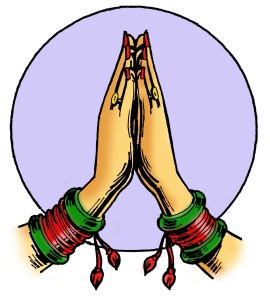 सिन्धी दि॒णु वदी॒ थधड़ी ४ सेप्टेंबर २०१५
4-9-2015 Vadi Thadri Sindhi Din
وڏِيِ ٿڌريِ تاريخ ۴ سپٽمبر ۲۰۱۵
۽ لولا پچائڻُ   ڇٺ ۳ سپٽمبر
 ساوڻ جي اونداھيِ ڇـٺ تِـٿ تي لولا پچائي چُلھـ ٺاربيِ آھي. ۽ ستين تِـٿ
جيِ ماتا جيِ پوُجا ٿينديِ آھي. ستين تي ننڍن
وڏن کي ڇندو ھـڻيِ ٿـڌو کائبو آھي.
شيتلا ماتا کي نمسڪار ـ ديويِ ماتا جيِ جي.
---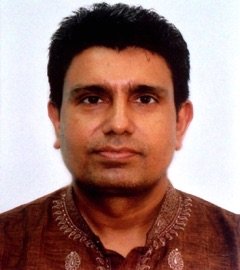 Ishwar Maharaj – Pandit Ishwar Sharma
Hindu Priest, Hong Kong

Hong Kong Address : P.O.Box 12637, Central, Hong Kong
E-mail: [email protected]
Hong Kong Mobile : 9498 7557
Hindu Community : Ceremonies, rites, and rituals are performed by Ishwar Maharaj – Pandit as and when required for those devotees in need for different poojas and prayers.